Raising money-smart kids has never been easy. It's even harder in today's financially complex, sophisticated world. When our kids grow up with wealth, it can disincentivize them to work or find purpose. The truth is, raising kids who aren't spoiled or entitled is challenging!
Money is still a taboo topic. The more money there is, the harder it is to talk about. But even if we're not talking about it, our kids are still learning from us and the way we behave around money.
Instead of avoiding the topic altogether, we need to give our kids the financial knowledge, skills and confidence to make sound financial decisions and be good stewards of wealth. They need to have good judgement and know who to turn to for help or advice when they need it. Imagine not having to worry about your kids blowing their trust fund or inheritance!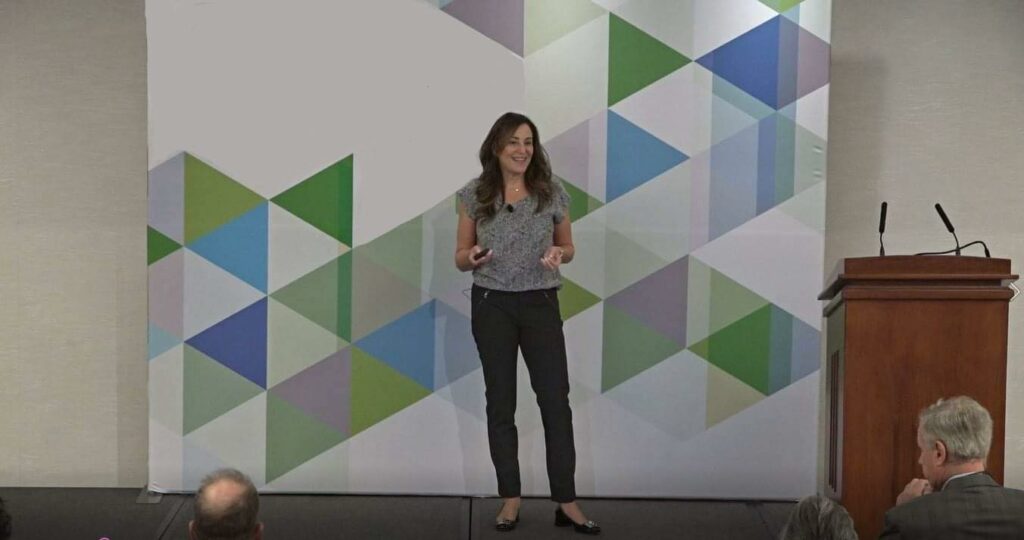 In October 2022, Robin presented The Wisest Investment: Teaching Your Kids to Be Responsible, Independent and Money-Smart for Life at William Blair's MOSAIC Conference in Chicago, Illinois.
View highlights of Robin's keynote speech, The Wisest Investment.
In this engaging 40-minute keynote, Robin shares powerful cautionary tales of lives destroyed, success stories of purpose and giving back, and entertaining anecdotes about her own mostly money-smart kids. You'll learn three easy-to-use strategies, and pointers for talking to kids at different ages and stages about the Five Pillars of Money.
You'll leave ready and inspired to make The Wisest Investment!
Robin is also a sought-after panelist on most any personal finance or investing topic. As a woman in a male-dominated profession and a mother of two, she also enjoys sharing her experiences managing work-life balance, and her passion for advancing women to positions of leadership in the world of business and finance.
The biggest audience Robin has addressed to date was at the Walrus Talks Philanthropy, where she had to take the stage right after Margaret Atwood – a Canadian living legend! 
Please complete the form below to put a date on hold.