A question I get at nearly every speaking engagement and media interview is about allowance, and whether or not it should be tied to chores.
There is no right or wrong answer: some parents want their kids to earn their allowance by doing chores around the house, whereas others want their kids to do their chores out of a sense of family responsibility.
Why not have the best of both worlds? You can pay your kids a basic allowance so they have experience managing money, while also giving them the opportunity to earn more by doing extra paid chores.
An allowance is a great tool for teaching kids about the Five Pillars of Money. Once kids earn money they can choose to:
Save: Encouraging your child to save teaches them to delay gratification.
Spend: Spending your money is much easier than spending their own!
Share: Donating to a cause your child is passionate about (e.g. animal rescue, food bank) teaches them about the importance of being compassionate and helping others.
Invest: Earning interest in a high-interest savings account or from a GIC teaches them about the power of compounding.
Growing up, do you remember getting a few coins or a crisp bill for your allowance? With young kids, cash and a multi-slotted piggy bank make these money choices tangible.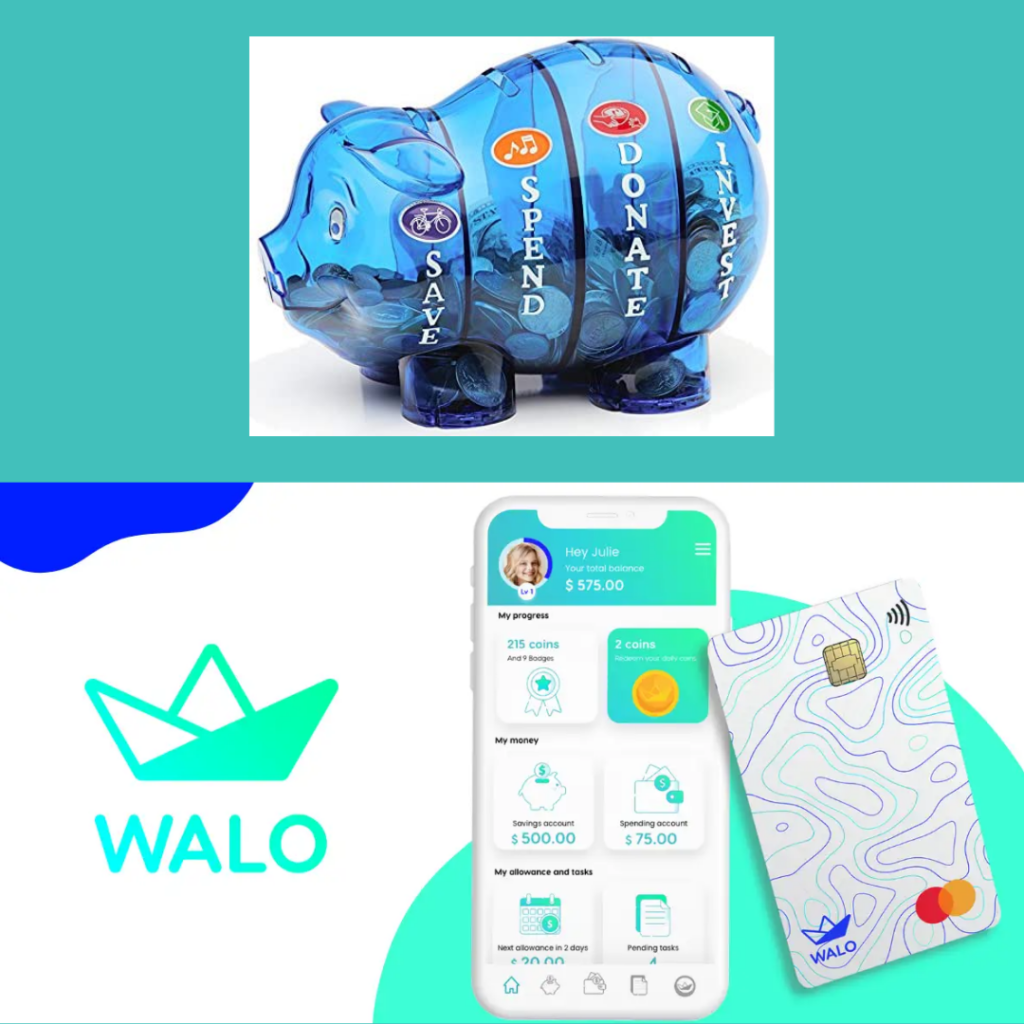 But nowadays, older kids can receive their allowance digitally via family fintech apps such as WALO in Canada, and Greenlight or gohenry in the United States. Money can be transferred online to a prepaid debit card and the app lets parents assign chores, track their completion and monitor spending (not all chores have to be paid chores). In addition to being convenient, these fintech apps integrate learning about money through educational modules, games and quizzes.
As a kid, Lauren Robillard, our media and marketing manager, recalls getting $2 per week as allowance, which taught her that she needed to find a job asap! (She ended up getting a paper route at age 12). Now 24, she's living independently in Toronto – on the other side of the country from the small town on Vancouver Island where she grew up. If you're curious about how she manages and spends her money, you can read her money diary here, on Tangerine's blog.
In some families, allowance isn't just for young kids. Teenagers and emerging adults may also get an allowance while they're still students – even if they also work. However, most of these apps are for kids 17 and under.