For many of us, summer is a time for reading: on vacation, at the pool or beach, or on a park bench.
I gravitate toward nonfiction and historical fiction. My son Justin is a voracious reader and has been challenging me to read other genres. So this summer, I read the science fiction classic Dune by Frank Herbert (and watched the two movie versions!) and I'm 200 pages into the 1296 page post-apocalyptic dark fantasy novel The Stand by Stephen King, about a deadly COVID-like pandemic.
My favorite nonfiction author is Michael Lewis, of Moneyball fame. I recently listened to the audiobook of Liar's Poker, which reminded me of my years working on the trading floor at Citibank!
Whether you're in a book club or simply read on your own, do you read to:
learn and gain knowledge,
escape into another time or world,
be entertained with a good story,
broaden your horizons, or
relax and have quiet time?
I'd love to hear why you read and what is on your summer reading list!
If you belong to a book club, personal or corporate, that explores nonfiction, we'd love you to consider The Wisest Investment. We offer attractive discounts on bulk book purchases.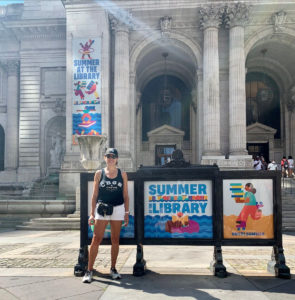 Adults can use their Toronto Public Library card to check out one pass per person per week.
Generally, each pass is valid for 2 adults and 2 children.
Pass can be used for many places in Toronto like the AGO, MOCA, Ontario Science Centre, Ripley's Aquarium, ROM, Toronto Zoo.
Other district libraries have similar programs so depending where you live, check them out!
Enjoy the rest of the summer!