Robin will work with your organization to create financial literacy programs and resources to help Canadians make more informed and appropriate financial and investing decisions. Clients include: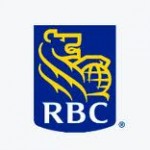 RBC Advice Centre is an online resource with the financial advice you want – whenever, wherever you want it. The Advice Centre features a section on Life, including Giving your Kids a Great Money Start.
It All Adds Up is a youth financial literacy program developed by RBC and Free the Children as part of the We Act program. It provides practical lessons around the concepts of earning, saving, giving and spending to support learning both inside and outside of the classroom. Combined, the lessons will help students gain the knowledge, skills and confidence to make financially responsible decisions and help them reach their personal goals.
Chartered Professional Accountants of Canada is the governing body for Chartered Accountants in Canada and the publisher of Robin's best-selling book, A Parent's Guide to Raising Money-Smart Kids. Buy Now!

The Chartered Professional Accountants of Ontario is the qualifying and regulatory body of Ontario's Chartered Professional Accountants and CPA students. CPA Ontario's Career Information Team hosts conferences and creates resources for high school business and accounting teachers throughout Ontario.