Robin contributes to the Tangerine Forward Thinking Blog, writing about saving, spending and investing.  Read Now.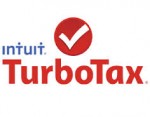 Robin writes for the TurboTax Blog about personal taxes, helping Canadians keep more of their hard-earned money.  Read Now.
Robin blogs for the Masters of Money, providing personal tax tips and information for Canadian families, as well as discussing the ins and outs of raising money-smart kids.  Read Now.